It is time for our weekly czechhunter moment and we was lucky again. We said that we are going to try something new for tonight, so we went hunting in the biggest Prague's park. I was kind of sure that there I would found a real treasure. And there he was our dude. I got my eyes on him from the very beginning and he prove to be exactly what we were looking for.
The young good looking man had some trouble and desperately needed some cash and fast. That made him very stressed and it was clear for me when I saw him. From there to wrapping his juicy lips all around my throbbing cock while he was looking strait into your eyes. His tight ass was destroyed as I shoved my cock deep inside it. I am tempted to say he enjoyed that whole thing. He was rubbing his own chick while his ass was fucked. For the great finale, I thought that it might be a good idea if I spray all my nasty cum all over his pretty face. Enjoy him, ladies and gentlemen.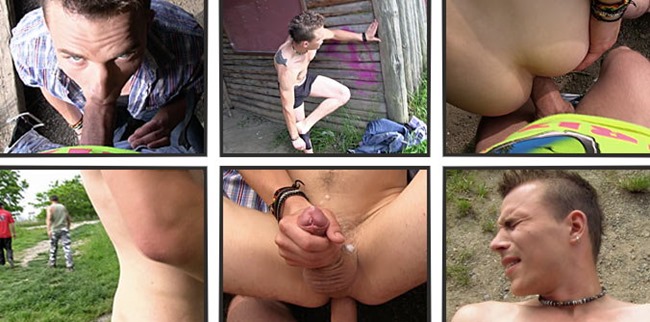 Take a look at this straight guy getting fucked for cash!