Good evening, ladies and gentlemen. Your show is here and we have some amazing czech hunter scenes for all of you. This is one of my friends and we spend some quality time together. But before that, let me tell you what was all about this weekly show. We have here some broke straight dudes who will sell their asses from some cash. All the action happen in Prague and we will go one the streets just to pick up fresh straight young man and we will try to turn them gay (or, at least, bisexual). Just grab a seat and get ready.
But on tonight's update, this friend of mine needed some help with some cash and I offered him a great opportunity to pay his debts. This handsome dude sucked hard on my cock outdoor right before I've shoved my cock into that virgin tight ass. He spread his legs for me, letting me to fuck him doggy as he was bend all the way down. But the finale was amazing, his pretty face getting covered in my creamy jizz and he also smiled at camera just for you. I truly hope you'll enjoy!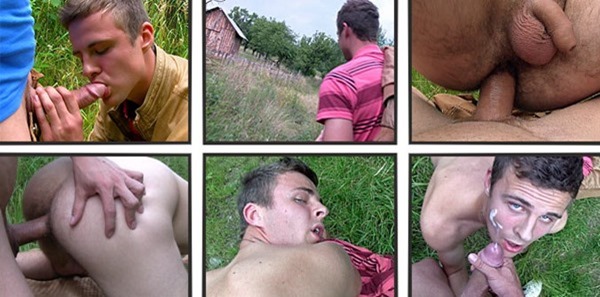 Check out this straight guy getting fucked for money!