We are back again and tonight's Czech Hunter scene is one of my fav. This handsome Czech man was pursued to have sex for cash in public. We fond him on the streets and he accepted to do it right away. Well, he was in a hurry, so we took everything in public. Make yourself comfortable because some amazing scenes are cuming out.
So the dude was in some real shit and he needed that cash. He never did this before and that was pretty clear for me after, when I saw his tight asshole. I got him to show me his ass, then I bended him all down, taking him from behind first. He moaned in pleasure and pain and it felt great for me. I loved that tight hole of his and the way he was moaning for me. He spread his buttock and waited for my cock to slide deep inside. He also spread his legs for me and I grabbed his dick while his hole was roughly fucked once again. And for the great finale, he sucked on my dick and had me cuming on his tongue. It seemed to enjoy the whole thing and confess in the end that he sort of enjoy it, in a weird way. Well, I might turned him gay, who knows? I just love virgin straight guys. Have fun, my friends and click here to see another amateur fucking session!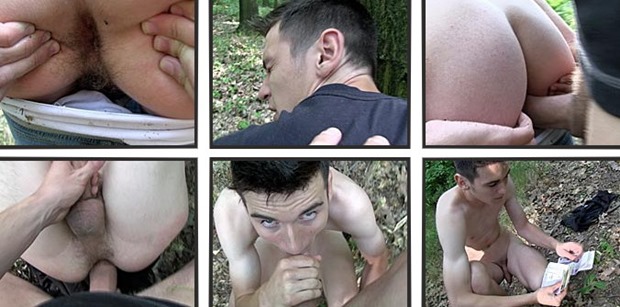 Watch here this hunk getting his ass fucked for money!