Hi there and welcome back to a fresh Czech Hunter gay scene. We are back on Prague's streets as we hoped to find another virgin ass to deflower. This young student in new in town and needs some help. We offered to give him some direction and some money if he would show us his cock. Seems like our Czech dude needed more that some direction. He also was in big trouble and needed some cash fast. This was his opportunity to pay his debts.
Well, you all know how much we love straight guys and we will pay whatever to have one fresh virgin ass every week. This, for example was kind of expensive as he negotiated his ass with us. He desperately needed that money but that ass totally worth it. Watch him getting that tight hole stretched to maximum and bending all the way down just for your delight. We did everything in a hotel room and he spread his legs for us there. The young man also taste my cock a little as I shoved it deep inside that virgin mouth. Somehow, he enjoyed the fuck, he confess in the end this. Maybe I turned him gay or maybe we all a little bisexual. I'm can bet that the end you will love ass that pretty face got painted in while creamy cum. Have fun, guys!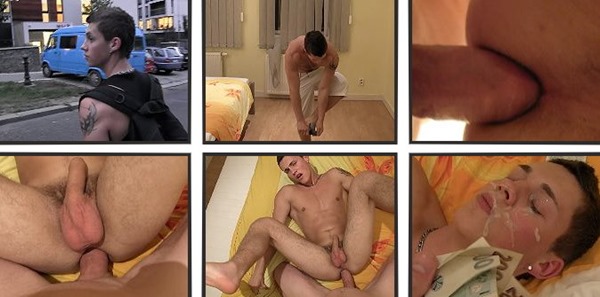 See this straight guy getting fucked for money!