Hello there, ladies and gentlemen. Another broke stranger got his ass hammered during this fine day. As always, it wasn't that hard to find and he agreed in no time to sell his virgin ass for a good pounding. He is a young student and he had some debt to pay quickly, so we came with this good offer. Make yourself comfortable and get ready for another gay fuck.
This time I started with his ass, not with his mouth. I shoved my cock balls deep inside that fine whole and he moaned, but we he saw that big amount of money, he literally changed his attitude. I grabbed his cock and stretched his ass once again as he spread those legs just for me. Then his ass was fucked doggy so that in he end to get his mouth fucked, sucking on my cock until I finished all over his face. As always, I truly hope you'll enjoy! stay tuned for fresh content as we will be back next week. I got a feeling it would be a special one.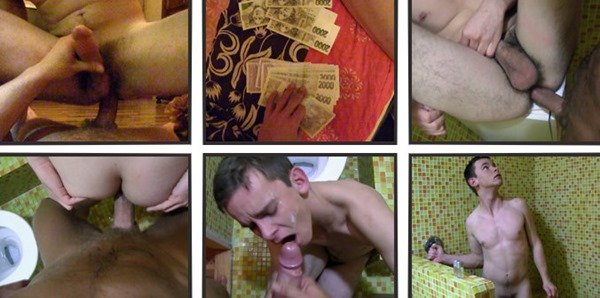 Check out this guy getting paid to suck a stranger's cock!