Hello there, my friends! What a great day it was and we brought you another smoking hot czechhunter scene. This one is a little different, meaning that we caught not one, but two young man willed to hop on my cock for a big amount of money. After we picked up one handsome dude, we got him to convince another stranger from the street to join our gay fuck. Sit back and enjoy.
So these two young man are students, as always and they need desperately some cash. We approach one of them with our offer and we got him to convince another man from the street to cum with us. This cute stud has some persuasive skills and he found another broke man and we got our camera rolling in no time. They will both suck on my throbbing cock like two real sluts. One of them will bend and I will shove my dick into his tight ass while he is sucking on the other one just for my viewing pleasure. They do not know exactly what the are doing there, that meaning that this really is their first experience, but I love the way they are trying to satisfy me. And the great finale when both are gonna get their face painted in white. Enjoy!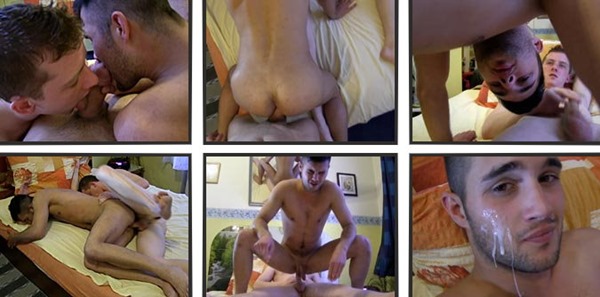 Check out this straight guy getting covered with cum!