Hello new guys! We are here to show to you some of our hottest Czechhunter scenes around and if you had a look around you have already seen our czech hunter's adventures! As we thought that you might enjoy a little bit of diversity around here we brought to you some new stuff! Today you will have the chance and the pleasure to watch and enjoy a group sex scene! As our guy was camping near Prague, he got in touch with some fellas that were over there too and in the end he found out that they all like some boy on boy action! How about seeing what happened over there?
After talking to these guys, they also accepted to receive some cash in exchange for some sex! So as soon as they were ready, they started to strip right in front of the tents! As soon as the first guy got in, he had the chance to be visited from one of these dude's that started to suck his extra large cock! All the other guys hearing this dude moaning, wanted to participate also, so after some time they joined to this crazy fucking session! So they all took turns is sucking their cocks and after that they were waiting their turns to fuck each other's tight asses! It didn't matter how, from the front, from behind, from the top all that they wanted was to be pleased and to release all that sticky, wet and warm seed that they had inside them! In the end, there was only one lucky guy left that had the chance to be sucked and slurped until he got the chance to cum on this guy! If you enjoyed this crazy scene, all you have to do is join us and we'll take care of the rest!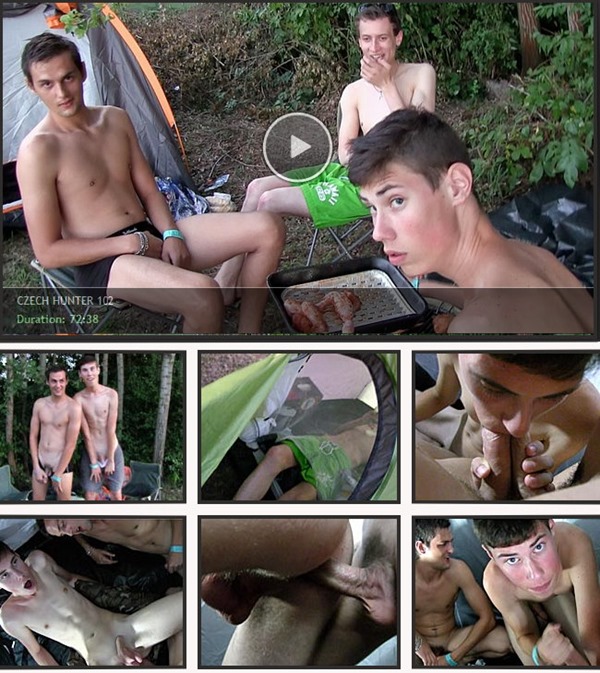 Watch these czech amateurs getting fucked for money!