Hi there. Isn't this a great day for all of us? Let me tell you why. Because I enjoyed a virgin fine ass and now you are about to get front row seats on this show. This young male agreed to suck my dick for a big amount of money. He confess i the end that he has some real financial problems, so this was actually the real reason. Grab a seat and enjoy our fresh scene.
So this dude told us in the beginning that he is gay and would love to have some sex for money with me. Well, after he started to suck on my cock, I realized he never did this before. He had no idea what he was doing there. He was pretty ashamed to admit that he needed money, so he lied about his sexual orientation. But that worked just fine for me because we all know how much I love virgin asses. And he had one. When I shove my thick cock deep inside his tight ass, it was clear for me he was a virgin. Well, that felt incredibly good, tho. Sit back and enjoy watching him moaning and getting sprayed in the end of this great Czechhunter scene!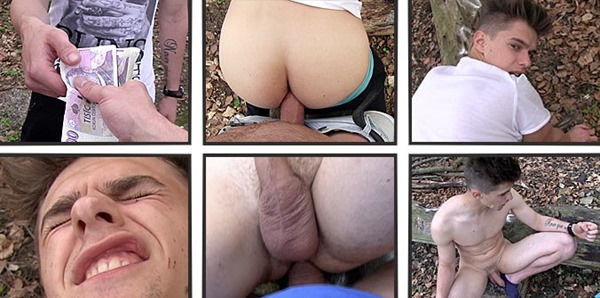 Take a look at this broke guy getting hammered in public!