Jiri told us that in this czech 29 update, that it's almost impossible to find guys in the city centre. Well, that was enough motivation for our guy to prove the the opposite. He spent a good deal of time trying to look for the perfect target as he was roaming around the place. He waited and waited and sure enough eventually he managed to come across a horny dude that was ready to get down and dirty for some sex today. So our guy made him the proposition today.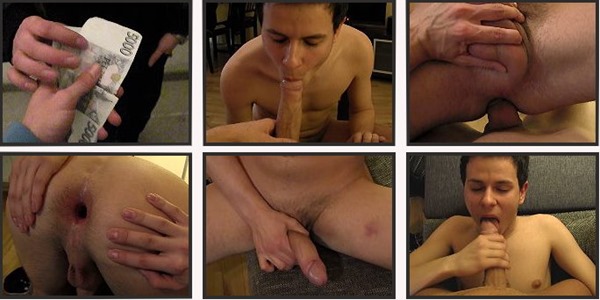 Wouldn't you know it he was all ready and accepted the deal on the spot as our dude was already counting the money he'd give him. Then, like in all of our czechhunter scenes , this horny dude starts off the paid sex session by sucking our dude's big cock to get him nice and hard for his tight little ass. Watch him take one thorough and hard style dicking and enjoy the gay sex show everyone. Like always, we'll be back next week even though we're taking our leave right now. So see you then everyone!
Check out this hottie getting fucked hard for money!