Welcome back guys! We surely are pretty glad to have you around in such a short notice and we thought that you might wanna have a look also at our second czech hunter video! It was quite an interesting journey for our friend but it seems that he can't get enough action! So we have caught him once again walking trough town searching for guys that are available to fuck for money! As always, he is searching in the right spots as he got picked up already this dude and his friend, too! Are you interested in seeing what is gonna happen right after that? All you gotta do is join us and we will show to you every single dirty detail!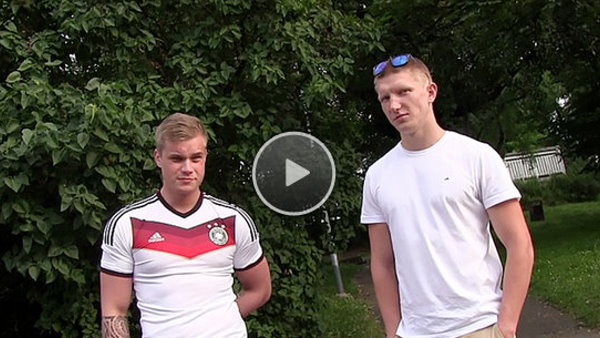 As the video is on, you will have the chance to watch and enjoy as he is going to have sex with two guys today! While they were all outdoors somewhere in the woods this new guy was already on his knees sucking and rubbing this guy's fat cock! Next thing we know this guy moved to this other dude and started to suck him too while he received some money! Soon after that they were rubbing and sucking each other and in the end this guy was sucking both of them by taking turns! In the end you are left with a question, do you think they are going to fuck him? Well guys, the only way to find out is having a look at this entire scene! You can do this only by joining us today! Take a seat and watch this entire scene guys! you won't regret it! And remember we have all sorts of hot czechhunter scenes around here!
See these amateur czech guys sucking cocks for money!