Hi there! So what about some fresh czechhunter content. I know that this is the reason why you are here and we just brought one of the hottest scene once again. He managed to pick up another straight young man who will take care of my cock in a hotel room. We found him on street and I realized that he did it all for the money, even if he was too pride to admit it.
We are back on the Prague's streets and this young man seemed pretty stressed out. We gave it a try and voila!, the lack of money was his problem. He accepted out offer in no time and we went to the nearest hotel. So after he sucked on my balls and my cock got hard as steel, the young man took off his clothes in front of the camera and spread his legs for me and for the camera, shoving a finger into his virgin ass. I grabbed his dick and put his legs on my shoulders, shoving my dick deep inside his hole and stretching it to maximum. I fucked him doggy and for the great finale, his hole was painted with my white thick jizz. I'm sure you don' want to skip this one. Cum inside and enjoy the whole scene. Have fun!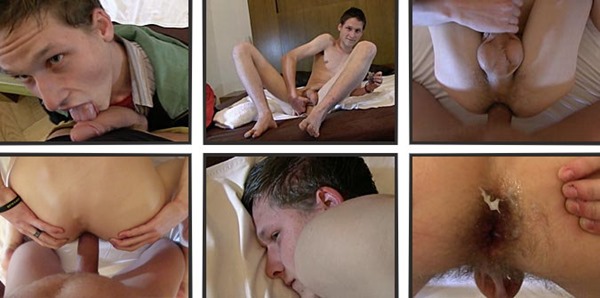 Take a look at this straight hunk getting fucked for money!